Have you heard of ERIC? They can support your potty training journey!
ERIC is a bowel and bladder charity who offer support to families and have lots of helpful adult and child friendly resources which range from potty training right up to teenage continence issues.
This week we are sharing links to some great potty training resources from the ERIC website.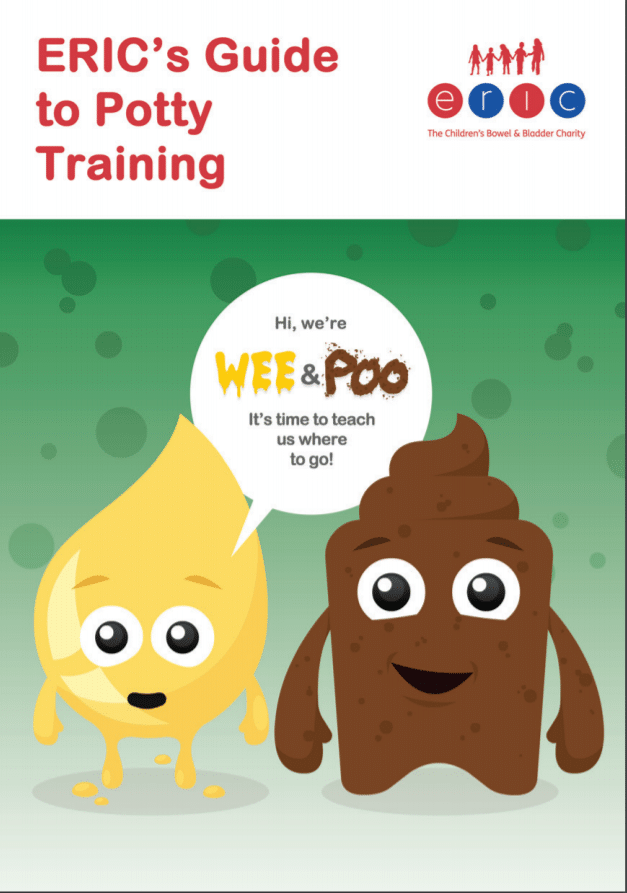 Website: https://www.eric.org.uk/poo-and-wee
Facebook: @ERIC.UK1
Free support helpline: Mon – Thurs – 10am-2pm 0808 1699949
Top 10 potty training tips – https://www.eric.org.uk/top-10-potty-training-tips
When to start potty training – https://www.eric.org.uk/when-to-start-potty-training
Guide to potty training – https://www.eric.org.uk/Handlers/Download.ashx?IDMF=5eb0da35-1e11-4ccd-84cf-5405ecf8386e
Potty training at 2 years old – https://www.eric.org.uk/Handlers/Download.ashx?IDMF=f87d5b50-cde9-45ff-8d08-87adaa1b2f69
Potty training for school – https://www.eric.org.uk/Handlers/Download.ashx?IDMF=10d3b255-11c5-47c0-ac64-1b6c9d33d739
Additional Needs Support – https://www.eric.org.uk/Handlers/Download.ashx?IDMF=9b1c4466-ef97-436f-ad8a-9d53ffddb6a9
Potty training FAQ's – https://www.eric.org.uk/potty-training-faqs