Our story this week is called The Golden Egg by Maggie Kneen. This is a story about a duck who is hunting for the most beautiful Easter egg.
This week we are thinking about Easter. Our activity sheet shows you how to make an Easter card.
We have attached a link from CBeebies of the Easter story and how to make Easter nests.
Have fun making the activities and let us see your creations!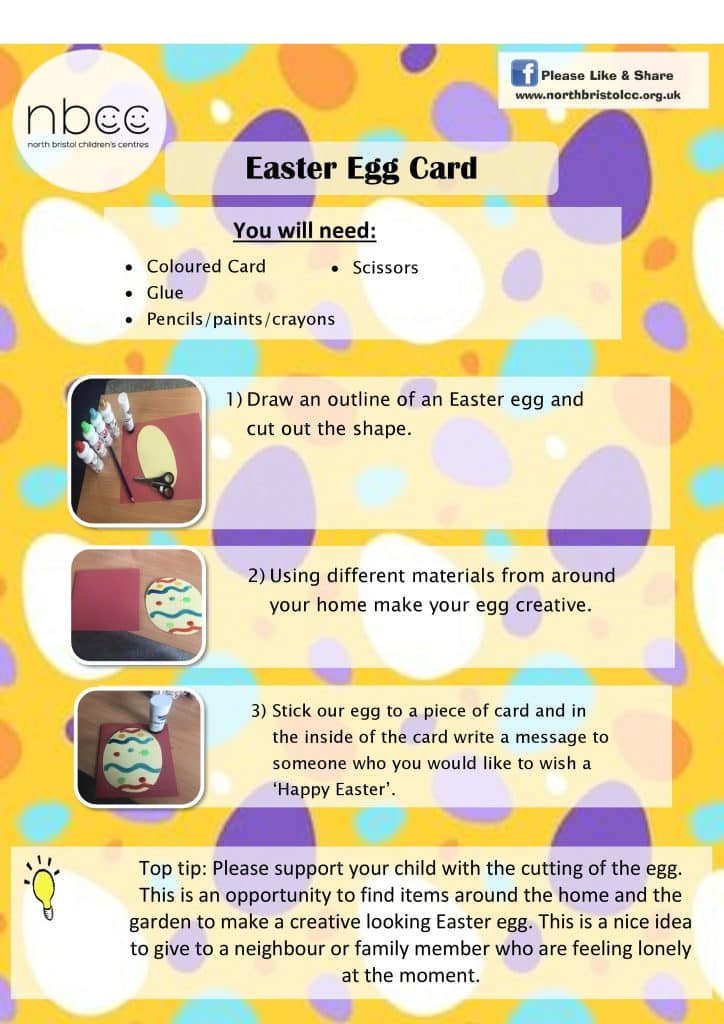 https://www.bbc.co.uk/cbeebies/radio/easter-story
https://www.bbc.co.uk/cbeebies/makes/lets-celebrate-easternests