Benefits of Co-sleeping and Bed-sharing When Breastfeeding and How to Do It Safely
The safest place for your baby to sleep in their first six months is in a separate Moses basket or cot in the same room as you. But around half of all parents in the UK co-sleep or bed share at some point in the first few months after having a baby.
Whether you plan to bed share from the outset or it's something you decide to do later on, it's worth knowing the dos and don'ts and understanding the risks and benefits.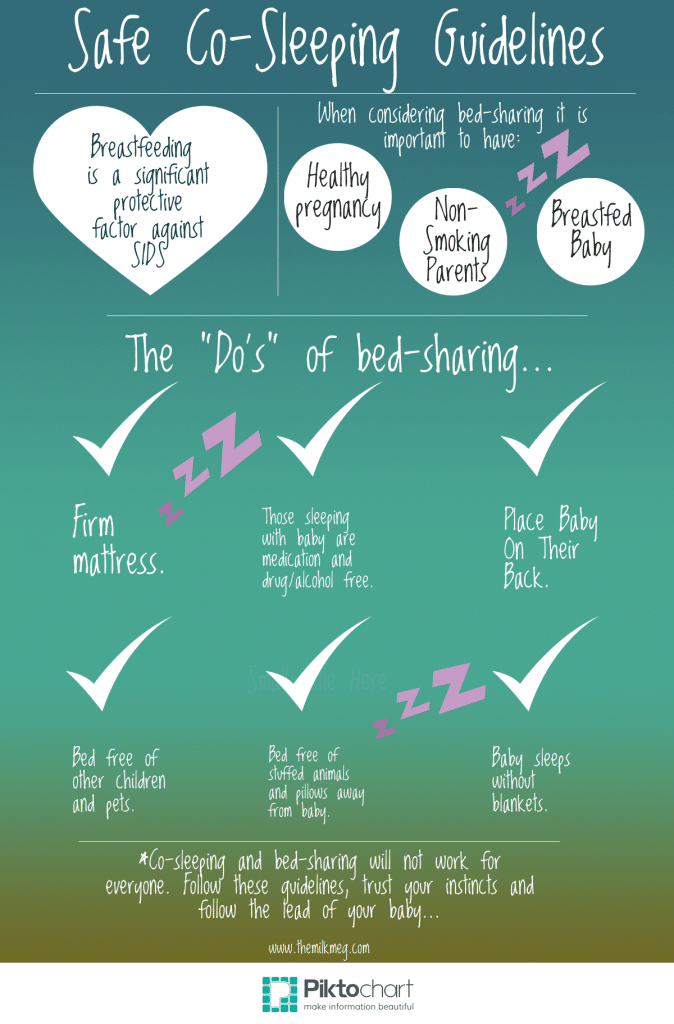 https://www.unicef.org.uk/babyfriendly/wp-content/uploads/sites/2/2016/07/Co-sleeping-and-SIDS-A-Guide-for-Health-Professionals.pdf
https://www.nct.org.uk/baby-toddler/sleep/co-sleeping-or-bed-sharing-your-baby-risks-and-benefits