This is our last baby sensory post for a while 😥, but we are very excited to be moving to our Monday Zoom group 😊.
Check out our Facebook Events for details of how to join the group.
Today we are sharing a poster about water play for babies which can be downloaded below. Water is so versatile and so much fun! 🌊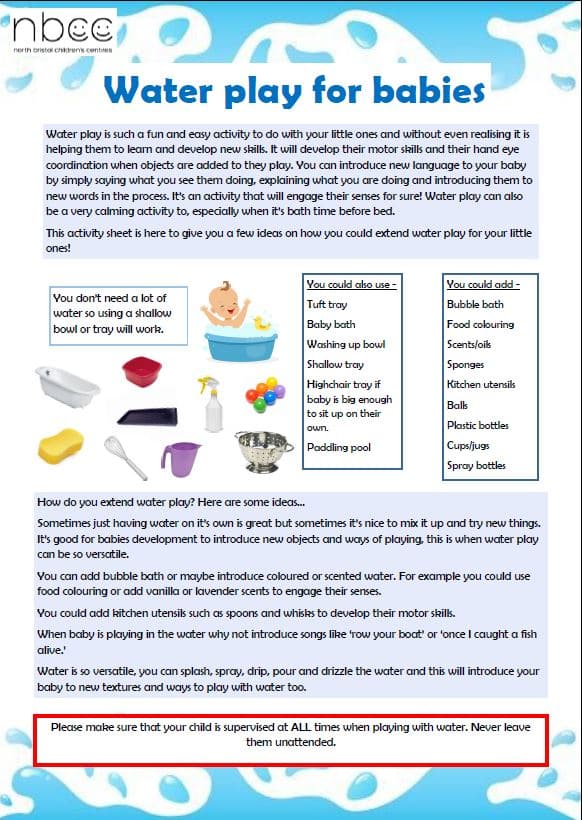 Bret is reading the much-loved book – Dear Zoo. We hope your babies enjoy it!